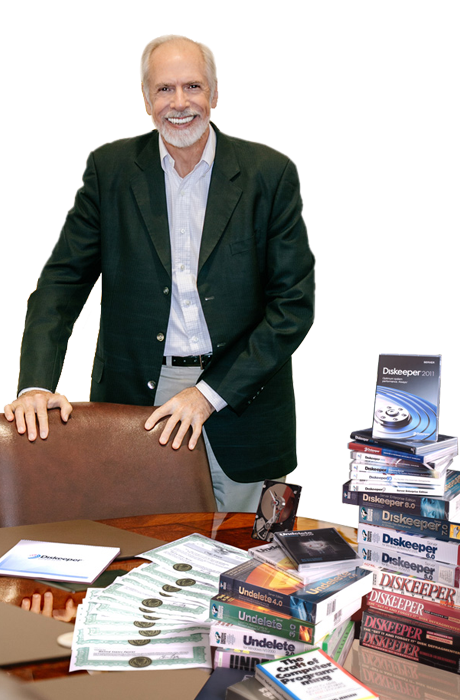 "The mind-boggling speed of the machine pulled me right in and I became entranced with computers for life."
Craig Jensen
Craig Jensen is a computer programmer. He is also the Founder and Chairman of one of the most successful software companies in the information technology (IT) marketplace: Condusiv Technologies Corporation (formerly Diskeeper Corporation).
He is often described as an entrepreneur, an inventor & patent holder, author of computer books, business executive, Scientologist, photographer, and 'the guy who enabled computer system administrators to take the weekend off.' But if you ask him, he will say he is first and foremost a computer programmer. In 1986, he authored Diskeeper, the best-selling defragmentation software of all time.
Today 80% of the Fortune 1000 companies use it on their computers. How he got from authoring software in his living room to success in the corporate boardroom is not only a story about Craig Jensen, but a first-hand look into the computer industry over the past 40 years .
As Craig says, "It all began in 1967 when…" [read more]